Hybrid Program Information
Support for members ages 18+
During these unprecedented times, our California Clubhouse facility is closed but programming remains open and available to all our members. Below you will see descriptions of programming we are currently hosting via Zoom. If you are interested in membership, please scroll down for more information.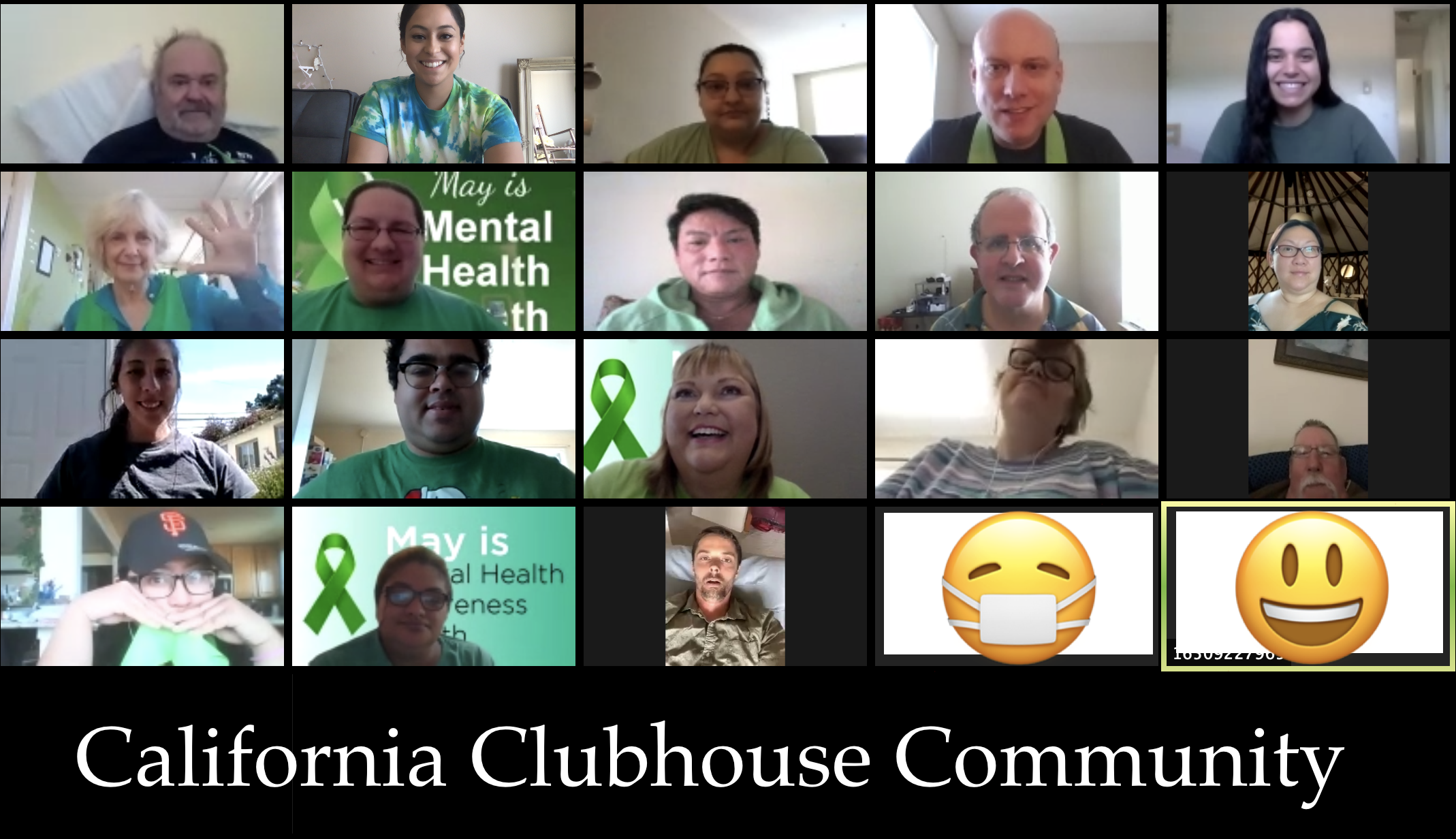 The Wellness Works program offers opportunities to improve overall health. The program supports and encourages an active lifestyle. Wellness Works leads daily wellness times such as guided stretches, Sit and Be Fit and wellness walks. The Wellness Works program also provides a Weekly Wednesday Wellness Newsletter. The newsletter goes out every Wednesday and includes easy, nutritious recipes to try at home while being mindful of our budgets. The program has partnered up with USF nursing students to continue the conversation on the importance of active lifestyles.
The Young Adult Program (YAP) is tailored to engage members between the ages of 18-35. The Young Adult Program focuses on engaging young adults in the work-ordered day through meaningful and intentional reach out. The YA program publishes a weekly YAP RAP Newsletter and hosts weekly Lunch and Learns on various topics such as 'Getting Along with Roommates', 'Dating with a Mental Illness', and 'Finding your Direction'. The YAP group focuses on supporting members through education goals. The program hosts a monthly Student Soiree Dinner. The dinner is tailored to all members currently in school or looking to go back to school, and is typically hosted on the third Wednesday of every month. 
The Career Development Program is available to all members that are ready to find and acquire their own job. This Career Development Program focuses on supporting members through the job search process - creating and updating resumes, applying to jobs, preparing for interviews- while continuing to benefit from the support and encouragement of the Clubhouse. The Clubhouse is fully committed to supporting members in finding and keeping full-time employment.
The Career Development Program at California Clubhouse hosts weekly Job Club meetings that focus on employment skill building such as excel, word, PowerPoint and email. The program also hosts monthly Employment Dinners. The dinners are tailored to members currently employed or looking for employment.
During the COVID 19 pandemic, we support members in filing for unemployment. Career Development works side-by-side with our members to make the filing process as easy and stress-free as possible.
Evening Chats are available Monday - Friday 5:00 pm - 7:00 pm via Zoom. The Evening Chats are open to our greater community. The  chats offer a safe space for members, peers, family members, etc to connect.
Membership to California Clubhouse is not necessary.