A Community of Hope, Dignity and Recovery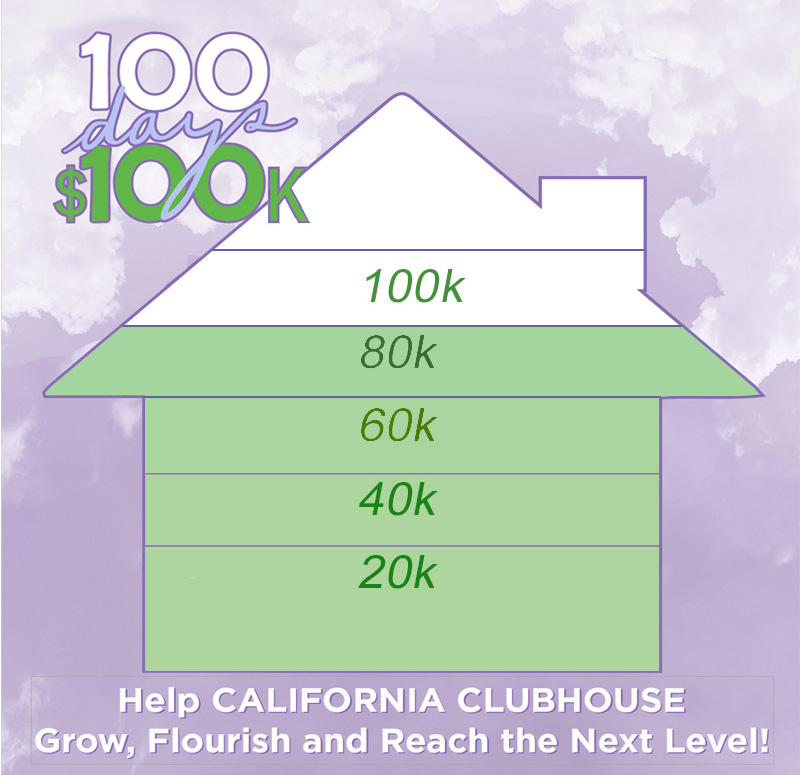 100Days/$100K Campaign
Celebrating our birthday and staying connected in these difficult times!

California Clubhouse is five years old!
To celebrate this important milestone, we've started a
"100 Days/$100K" fundraising challenge to ensure that we can continue to serve those in San Mateo County who face mental health challenges especially during the Covid-19 pandemic.
On January 25, two Angel investors kicked off our campaign by donating $20,000.  The money has been rolling in ever since. We want you to be part of the effort! We'd welcome a one-time pledge or a monthly commitment.
You can join the effort by sending a check or donating online (with a note that you want to join the 100 days/$100K Campaign).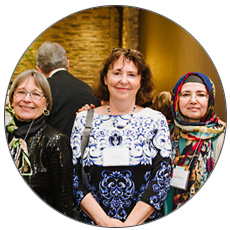 Thank You Sponsors of
GALA 2019
The gala was our biggest fundraiser this year. Thank you to our sponsors listed above right.
The Newsletter is created in house by all our members and staff. Check out our latest issue!
At the heart of California Clubhouse's success are the International Clubhouse Standards. See them on the Clubhouse International's website.
The Work Ordered Day is the structure with which the Clubhouse functions. The tasks involved in the Clubhouse day-to-day operation make up the work-ordered day. Members are encouraged to do what they can in a friendly environment and without pressure.
Testimonials
Seeing Beyond the Surface
"I could not imagine that any employer, seeing the gaps in my resume, would take a chance on me; but California Clubhouse saw my willingness to work and my ability to stay on task."
-- Riley, Clubhouse Member
They Took Time to Help Me
"The California Clubhouse helped me regain my self-confidence by helping me find employment. The Clubhouse even helped me move to my new apartment and get my birth certificate, so I could go to work. I really want to say that the Clubhouse empowers individuals with special needs like myself. Thank you, California Clubhouse!"
--Jason, Clubhouse Member
At some point during a person's life, a crisis may happen that greatly affects that individual's home life, education and career. Here, at California Clubhouse, there are different programs catered to the individual's needs to help them get back to work.
Schedule a Tour Now!
Are you ready to become a member? Call us and schedule a tour - (650) 539-3345. We look forward to showing you around.
California Clubhouse is a social and vocational rehabilitation program in San Mateo County for individuals living with a mental illness.
Address: 210 Industrial Road Ste 102 San Carlos, CA 94070
Phone: 1-650-539-3345
Email: info@californiaclubhouse.org
---
You can become a member of California Clubhouse. Here is how you qualify:
18 years or older

Have a diagnosis of a mental illness

Resident in San Mateo County