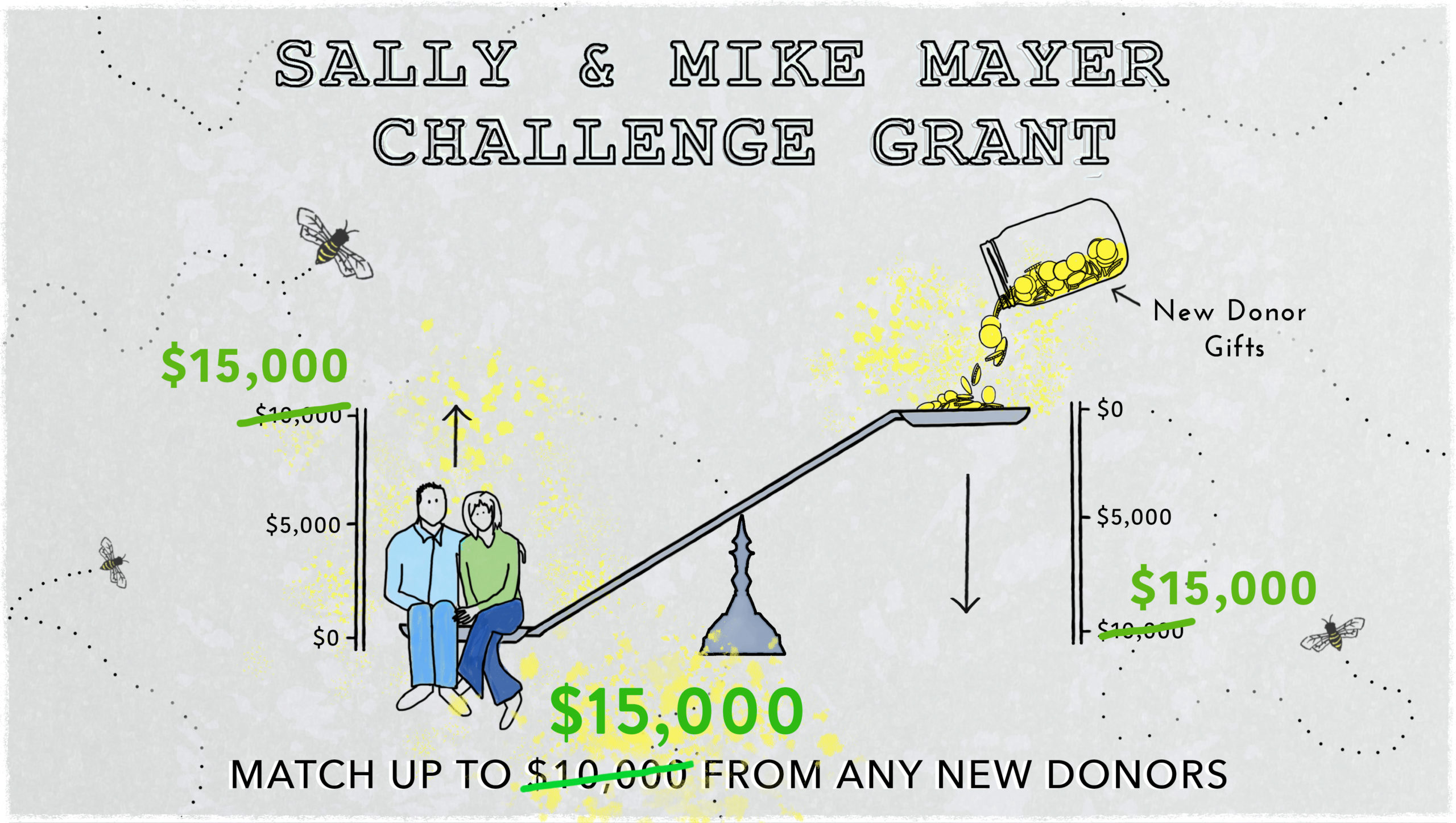 Give Today to the
Sally & Mike Mayer Challenge Grant 
If you know someone with mental illness, or have struggled yourself (that's everybody!), you know  the importance of the work of California Clubhouse. If you've never donated to California Clubhouse, today is the day to start! One of our anchor donors has given us a $15,000 matching grant that will double the dollars given by any first-time donor to  California Clubhouse. These funds will help us to continue to support our members both during the pandemic and as we adjust to the new realities of the world.  
Want to know what we are working on in our Summer@Home efforts? 
We are making a diffference every day--and in many ways.
Understanding the importance of the work we do, and the need for continuing to care for more people,  Sally and Mike Mayer have challenged us to find new donors.  We are reaching out the community to raise awareness about  the ways that California Clubhouse is caring and supporting mental health in our committee.  The Mayers are willing to match the donations of any NEW donors up to $15,000.
So we need YOUR help! In two ways:
If you have never donated, DONATE TODAY (using the link below).
If you are already a supporter, invite a friend (or all your friends) to be a part of our amazing work. Send an email or post to social media… To make it easy, we've even written it out for you:
California Clubhouse, right here in San Mateo County, is going strong this summer to keep members connected from home—and to continue to push the boundaries in building a community of hope, dignity and recovery from mental illness.  Our matching grant will match the donation of new donors up to $15,000. Please make a donation today!!