Brian Murphy Infinity Fund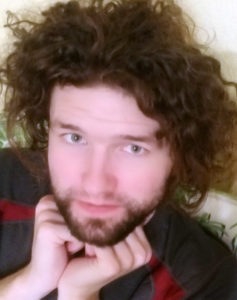 Brian Murphy - Our Valued Friend
It is with tremendous sorrow that we share the loss of a very special member of California Clubhouse. Brian Murphy, the beloved son of Neil Murphy and Juliana Fuerbringer, and brother of Morgan Murphy, tragically took his own life on January 30, after a ten year battle with schizophrenia. He was just 30 years old. 
Brian was a brilliant, creative and charismatic young man with his entire life in front of him when he was struck with mental illness. He was a model Burlingame High graduate, Stanford bound, and had just completed an extraordinary year abroad in China when things began to unravel – his own mind betraying him.
Over the next decade he would fight valiantly to try and keep his mind intact, to try and get back to his studies, and to pursue as best he could his passions of math, computers, science and music. He would bravely reach out to make friends despite repeated bouts of psychosis and devastating loss of capability. He would openly share his experiences in writing, in artistic expression and in searingly honest dialogue with others. And despite his terrible suffering, Brian would continue to use his mind as best as he could to try and problem solve – not only for himself, but for others as well. Those who were lucky enough to know him well describe his deep caring and friendship and his ability to inspire others. Brian's short life was a profile in courage and creativity.
And while we mourn the loss of Brian, we also want to acknowledge the tremendous legacy he leaves behind. For it was Brian's life that inspired his mother Juliana and a handful of others who loved him, to open the California Clubhouse here in San Mateo County. This legacy cannot be underestimated. For this, and for Brian's remarkable life, we will be forever grateful.
A celebration of life was held on February 22 at the California Clubhouse.
Donations
The family has requested that donations in memory of Brian be made to:
The Brian Murphy Infinity Learning Fund
As one of the Clubhouse staff said about Brian "He had an immeasurable wealth of knowledge coupled with an insatiable curiosity." Learning was truly a driving force in his life. He particularly wanted to understand the principles and ideas of mathematics. Supporting learning is an integral part of recovery through Clubhouse and it is the perfect legacy for Brian.
The fund that we are putting in place will cover Clubhouse for all kinds of learning as that would befit Brian. Initially we're thinking of member leadership development that includes attendance at annual Clubhouse conferences to learn and share best practices and ideas for Clubhouse sustainability and growth. There are also Clubhouse trainings that members attend in order to learn more about Clubhouse operations and how to better work alongside staff in the running of the Clubhouse.
In addition, the fund will contribute to broader Education by helping members return to school and rediscover their original career path or identity and forge a new journey. Completing college was always in Brian's mind.
There will be other learning projects the fund will support. I know music was a real love of Brian's and I know I'm looking forward to the day we have the first Clubhouse band.