California Clubhouse Gala 2018
May 10, 2018, 6:00 pm to 9:00 pm at Crowne Plaza, Foster City
Celebrating a Community Of Hope, Recovery and Dignity for those who live with mental illness
Now in our third year, your support will allow us to SOAR to new heights!
Evening Includes
Cocktail Hour, Gourmet Dinner, Inspirational Testimony, Exciting Raffle, Live Auction... And all that JAZZ!
Meet Our Evening's Speakers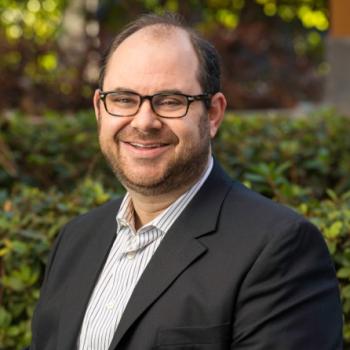 Jacob S. Ballon, M.D., M.P.H. 
specializes in the treatment of people with psychotic disorders including schizophrenia. Dr. Ballon completed his residency at Stanford in 2009 and a Schizophrenia Research Fellowship at Columbia University in 2011. Along with Dr. Kate Hardy, he is the chief of the specialty clinics section in the department of psychiatry and the Director of the INSPIRE Clinic at Stanford which provides interdisciplinary care for people experiencing psychosis.
In his words, "Clubhouse just made so much sense to me - even as I was not yet in medical school, that there would be a place where folks could focus on finding connection, meaning, and community. When I lived in NYC, I made a point of going to visit Fountain House and often referred patients to go there."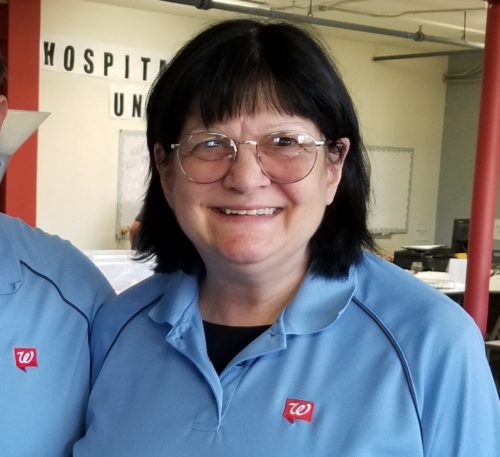 Deborah Ann Caine is a member of California Clubhouse. She is a testament that through purposeful work and belonging to a community, one can overcome homelessness, hospitalization and abuse.
In her words, "I feel like I went from 0 to 60mph and the California Clubhouse is to be thanked. With their encouragement for active participation in Clubhouse activities from the beginning of enrollment at the Clubhouse, and then later to Transitional Employment. I have made progress in rebuilding my life!"
Raffle Prices
Drawing will be held at SOAR California Clubhouse Gala, May 10, 2018!
One Ticket: $20.00
Six Tickets: $100.00
Hurry! Only 750 Tickets available!

*Need NOT be present to win
*Must be 18 years or older to enter
*Raffle subject to official rules and regulations 
YOU could win...
It's Techno Time!
Apple iWATCH series 3 GPS + Cellular
42 mm-Space Gray-Aluminum Case
Fantasy Vs. Reality!
SONY 60" LED 2160p, Smart TV-4K Ultra HD and KQED ROKU streaming Player
Perfect for watching shows and movies at the comfort of your own home!
Daily Dose-California Culture!
Cultured, Classy and Captivating can't even begin to describe how amazing this package is!
Check out the New Conservatory Theatre, SF Performances, Cal Performances, SF Museum of Modern Art (MoMA), the San Francisco Symphony and San Francisco Jazz! Top it all off with the Hornblower Dining Yachts Tickets!
Get Up and Go! Family Fun Pack
Can't decide where your next family outing will be? Well we have the perfect package for you!
Enjoy the Walt Disney Museum, Pier 39, California Academy of Sciences, SF Zoo, Movie tickets and other fantastic museums!
Fab & Fun
Ready for some Romance? This variety pack will make you and your partner fall in love again!
Dinners at Divino Restaurant, Park and Howard Bistro, Il Fornaio and Stack's. But wait, there's more! We're tossing in CineMark Theater movie tickets, Kari Couples Massage, Mood Factory Happiness Package, Plus! Passion Salon services and Starbucks
Legal Disclaimer: Tickets will be sold by mail, phone, fax and in person between April 14, 2018 and through 7:00PM PST on May 10, 2018 at the gala event. Only official raffle tickets will be accepted. No purchase or donation required. No photocopies are permitted. Void where prohibited. Mail, phone or fax transactions must be received by 5:00PM PST Tuesday, May 8, 2018 to the following address: California Clubhouse, c/o Deb Higgins, 210 Industrial Rd., Suite 102, San Carlos, CA 94070 or fax to 650-232-7861. Winner subject to verification of compliance with rules and may be required to execute liability release and affidavit of eligibility/publicity release. Prizes shall only be delivered in the continental United States at location and within delivery period designated by California Clubhouse related entities. Winner is responsible for income and other taxes, license, title, registration, and other expenses associated with receiving a prize. Prizes are non-transferable, and no substitutions for cash or other prizes permitted by winner (although California Clubhouse related entities may substitute prizes at their discretion). Prizes over $5,000 are subject to withholding tax, which will be collected by the California Clubhouse. Participants agree to release California Clubhouse-related entities from any liability, including without limitation, property loss, injury or death resulting from participation in raffle or use of any prizes. A copy of the above rules will be listed at www.californiaclubhouse.org.
Crowne Plaza Foster City
Date: Thursday, May 10th 2018
Time: 6 PM - 9 PM
Map Coming From Redwood City: Click Here
Map Coming From San Mateo: Click Here
Individual Tickets: $150.00
Table Of Ten: $1,500.00
Fish: Fresh Tropical Seabass Paired with Sweet and Savory Pineapple Rice
Chicken: Garlic Herb Marinated Chicken Breast with Papaya Salsa  on Lemon Risotto
Vegetarian: Fresh and Delicious Meal Prepared by the Expert Chefs of Crowne Plaza
Thank you to our Generous Sponsors
Mr. and Mrs. Neal Pagador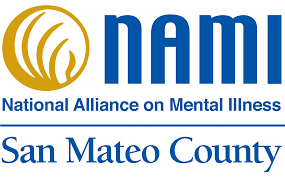 Amaal Greenwood-Goodwin