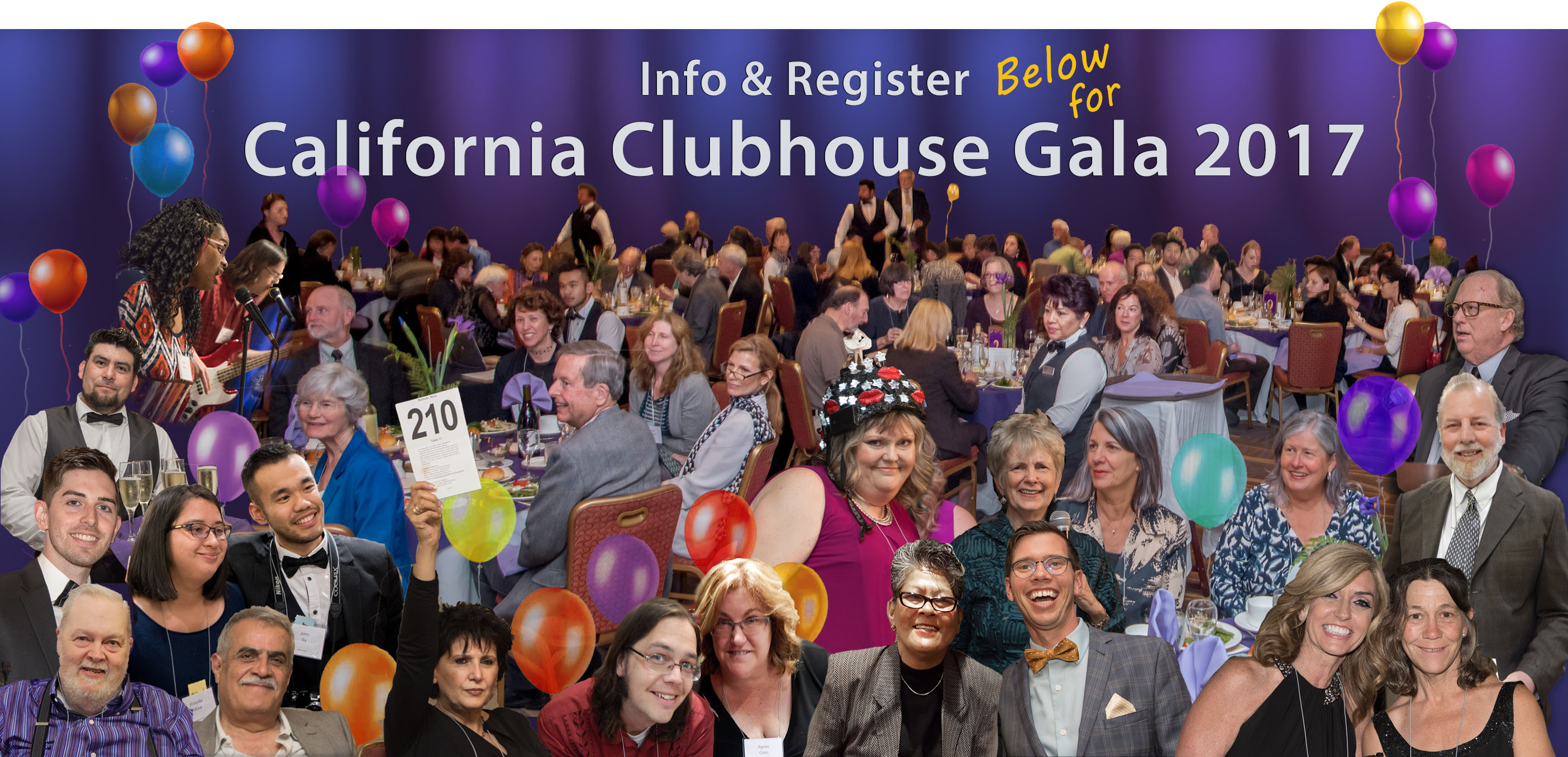 Come Celebrate...



The amazing distance we've come in two years and the vision we have for the future.
We are Spreading Our Wings and the sky is our limit.
What to expect from the evening... not only the energy of friends, colleagues and community spirit, but also:
⦿ Champagne, wine & string quartet      ⦿ Silent auction - preview coming!      ⦿ Dinner &  presentations honoring Clubhouse community partners
⦿ Members' & families' personal stories      ⦿ Fund-a-Need Auction – you make the difference!
When & Where
Thursday, May 11, 2017,
6-9pm
Crowne Plaza
1221 Chess Drive, Foster City
Map details below
Prices
Individual Tickets $125.00
Table Reservations for
8 people $900.00
10 people $1100.00
Meals include beverages, outstanding wines, salad, and dessert.
Δ     Chicken Florentine
Filled with Caramelized Onions,
Spinach and Boursin Cheese,
Creamy Polenta and Marsala Wine Sauce
Seasonal Vegetables
Δ    Pan Seared Salmon
with Mashed Potatoes, Oyster Mushrooms,
and Caper Veloute
Seasonal Vegetables
Δ    Sesame Crusted Tofu
with Crispy Noodles, Baby Bok Choy,
Sugar Snap Peas, Sweet Peppers
and Teriyaki Glaze
Sorry but Registration has Closed
Great News: We are sold out.
If you have a question, please call Erica Horn at the Clubhouse
during work hours. 650-539-3345
If you cannot attend but want to support the cause,
please make a donation by clicking here.
Feel free to add a note to your donation.
Perhaps you wish to donate in honor of somebody special.
Thank you for registering online.
Problems or questions call the Clubhouse:
650 539 3345
For help with web page issues:
Email dick@luckymr.net.