Why donate

Every dollar given to California Clubhouse helps us sustain and grow our program. We started with community funding and it will always be needed.
We are also grateful for the funding we received from San Mateo County Measure A and the MHSA (Mental Health Services Act/Prop 63) funding from the state of California.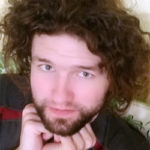 Our Clubhouse has lost a caring member, Brian Murphy, but gained an "Infinity Learning" fund in his name. You can get to know Brian here, and donate to the
Brian Murphy Infinity Learning Fund by putting his name in the 'in Honor/Memory of' box. Click the button below!
Help us sustain our growth
Our pace has been fast and we are determined to keep the momentum. There are many counting on us now and we want to serve! The list is endless: more staff, computer equipment, kitchen appliances, etc.
Please help this exciting new organization!
Shop for Us
Every little bit helps!
Amazon has the smile.amazon.com site where you can designate that anything you spend should generate a little income for California Clubhouse.
Thank you!